The Halloween Update is out!
The minecraft.net server is a bit overwhelmed at the moment, so you might not be able to get in immediately.
There's a whole pile of new content in this update, and a bunch of bugs in multi player got fixed. Here's what I managed to fit in: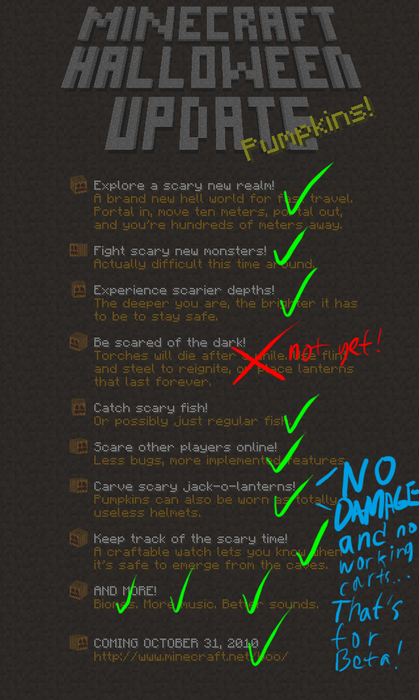 Next up, I will take a couple of days off, then get started on survival mode multiplayer and make a push towards reaching Beta. I will also finish moving minecraft.net over to the much faster server and DDOS protection I signed up for last week.
We'll move in to our fancy new offices slightly ahead of schedule, on November 15. Initially, it'll be just me, Daniel and Jakob, but about two weeks later, Jeb and will join us.